Kristi Schneider
AUGUST Dream Soirée Winner
"I come from a really big family where a lot of our Friday nights are spent around the dining room table testing out different cocktails."
A candlelit, intimate dinner was strewn before guests within a quaint and heritage-filled restaurant nestled in Miami Beach's Freehand hotel. Framed posters from different eras, pristinely pretty florals, and spicy Cointreau Rickey's merged the Latin flavors of Miami and the spirit of La Parisienne seamlessly at this celebrated event.
THE EXTRAS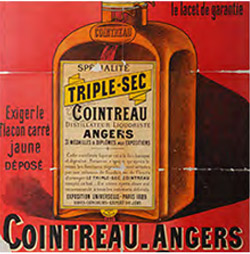 Follow us on Instagram
Want to see more Cointreau? Follow us to discover the nuances behind #TheOrangeSpirit and the art of entertaining.
Read more