Our a(c)tions, from the orange grove to the tasting glass
Our Commitments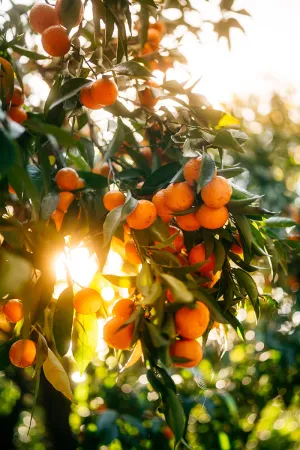 Our Commitments
The art of mixology is all about balance. A harmonious mingling of different ingredients, like our signature blend of sweet and bitter orange peels. It's a positive process of give and take. 
Over more than 170 years, Cointreau's legacy has been built on a similar balance: the interplay of nature, dedicated entrepreneurs, and the gentle passage of time. To carry our story forward, we are amplifying the responsible commitments guiding our practices. 
Continued discipline and action will take us from good to better. We believe balanced relationships with the planet and our people are key to preserving our home for future generations. To this end, we embrace the core values of the Rémy Cointreau group:
Today, and for tomorrow, from facts to acts, we distill our a(c)tions in a positive and honest way, drawing on our core values to implement change.
With the 2025 Sustainable Exception plan, environmental challenges now form the heart of the House of Cointreau's strategy. Closely linked with Rémy Cointreau Group's sustainable development goals, this plan is based on three cornerstones: preserving our terroirs and biodiversity for future generations, committing to people by encouraging them to consume our products responsibly, and respecting the value of time by combatting climate change.
The Cointreau L'Unique bottle: adressing a technical challenge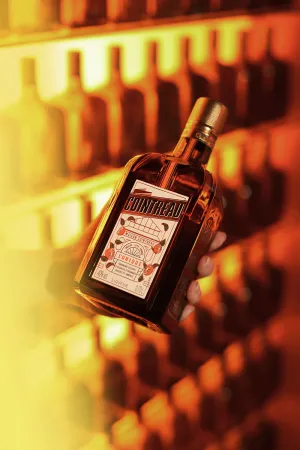 The Cointreau L'Unique bottle: adressing a technical challenge
DID YOU KNOW?
Our Cointreau L'Unique bottle is eco-designed using two thirds recycled glass, which is a genuine technical challenge given the limited availability of recycled glass in France. In addition, we prioritise the use of mono-materials to facilitate recycling and have stopped using secondary packaging around bottles.
The House of Cointreau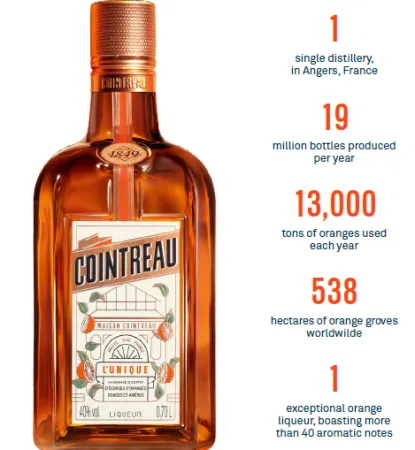 The House of Cointreau
"I have passionately thrown myself into researching this liqueur. I wanted it to have the purity of crystal and a dedicately subtle flavor thanks to the perfect harmony of sweet and bitter orange peels" Edouard Cointreau
Iconic orange liqueur creator and cocktail pioneer, Maison Cointreau was founded in 1849 in Angers, France. The brand's heritage as a liquorist-distiller lives on today at the heart of more than 500 cocktails, including the original Margarita and Cosmopolitan. Cointreau liqueur's distinctive character is the result of the meticulous selection, harmony, and distillation of sweet and bitter orange peel essences, a task entrusted to Maison Cointreau's Master Distiller. Unique and boasting exceptional organoleptic qualities, it's a staple for bartenders and at-home cocktail enthusiasts around the world. 
1849

Creation of the House of Cointreau by Adolphe and Édouard-Jean Cointreau, then confectioner and liqueur maker. Birth of Édouard Cointreau.

1875

Édouard Cointreau joins the family business where he creates his triple sec, now an orange liqueur.

1997

The first processes to improve water usage at the Angers distillery are introduced.
Today, in the production of our liqueur, we have reduced our water use by 45 % since 1997.

2003

Rémy Cointreau Group joins the United Nations Global Compact.

2017

The Angers distillery is powered by green electricity*.

2019

Use of plastic in promotional items ceases.

2020

Launch of the "2025 Sustainable Exception*" plan by Rémy Cointreau Group: the House of Cointreau commits to the preservation of terroirs and responsible drinking.

The Carbon Disclosure Project* (CDP) awards Rémy Cointreau Group "Leadership" status in relation to the climate with an A- rating.

2021

Rémy Cointreau is the 1st wine and spirits group to commit to carbon neutrality (reforestation and financing of renewable energy projects) until it achieves its goal of net zero carbon* emissions in 2050.

2022

Maison cointreau steps into a new era with a revamped bottle, made of two-thirds recycled glass.

Launch of the Alternative cocktail category : recipes with an alcohol content below or equal to 8% and whose ingredients do not exceed a combined equivalent of 25ml of 40% alcohol per glass.