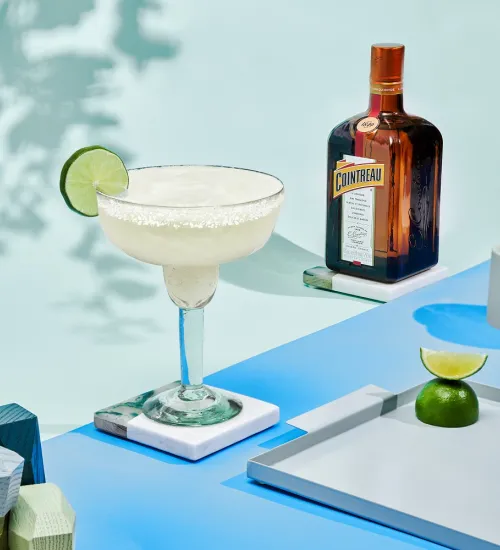 The Original Frozen Margarita
The Original Margarita was created back in 1948 when Dallas socialite Margarita Sames mixed her two favorite spirits, Cointreau, tequila, together with lime juice.
Try the frozen version of this recipe that has stood the test of 70 years' time.


Organise your soirée
Put the quantity of ingredients you have, to know how much other ingredients you need and how many cocktails you can make.