It's time to put the mmmmmm in Margarita!

Born under the Acupulco sun, the Margarita and summer just go together. So with summer on the way, there's no better time to get reacquainted with this this classic summer cocktail, and explore a few of it's new fresh twists.
What makes Cointreau the key to the perfect Margarita?
So why was it Cointreau that Margarita chose to create the memorable drink that bears her name? With a spectrum of more than 40 olfactive notes, Cointreau is a captivating ode to orange on its own and an enhancer of other flavours when mixed. That's what makes it the perfect Margarita ingredient and an absolute must for inclusion in any Margarita recipe – Cointreau serves as flavour amplifier, helping to reveal the other ingredients in your Margarita, bringing balance, depth and unrivalled freshness to the mix.
In fact, according to an independent study on a variety of Margarita recipes, an original Margarita made with Cointreau demonstrates superior 'organoleptic qualities' – delighting the senses of taste and smell with a very aromatic, fresh, and balanced sensory profile.
The drink that conquered summer – and the world!
Little did Margarita know that the cocktail she created with Cointreau that day to surprise, delight and entertain her famous guests under the Acapulco sun would go on to conquer the world.
Today the ubiquitous Margarita is the number 7 most popular cocktail worldwide1, tops the list of the most popular cocktails in America2, almost as popular right here in Australia.
Which is hardly surprising – because after all, the sun shines just as brightly in Australia as it does in Mexico.
In the decades since that sunny Acapulco afternoon in 1948, hundreds of versions of the Margarita have been created.
With so many different twists to showcase, it's hard to know where to begin. So to celebrate the dawn of another long, hot Aussie summer, we've handpicked a few fabulous variations on the timeless Margarita theme, inspired by a legend and crafted by leading bartenders worldwide. Perhaps you could use them at your own summer gatherings – and spread your own fame far and wide as the host with the most when it comes to mixing the perfect Margarita.
Let's look at few variations – one so simple, one a bit more ambitious and one that is truly deluxe and a tad unconventional.
Who invented the Margarita – and how?
American socialite Margarita Sames was 35 years old when she invented the drink that would become America's number 1 cocktail, a leading favourite and staple of bars and bartenders all over the world. The year was 1948, and Margarita and her husband, Bill, had invited some friends from Dallas to visit them in Acapulco – a jet-set destination visited by Hollywood stars and other celebrities of the era. Margarita was renown for hosting lavish parties – some of which went on for days. But on this occasion, she wanted to make a refreshing drink that could be enjoyed poolside before lunch. Tequila was Margarita's favourite spirit, but at that time there were no mixed drinks that used it. Instead, this traditional Mexican liquor was served in classic style in a shot glass, accompanied by salt and a slice of fresh, tangy lime.
Having tasted and enjoyed the exceptional flavour and complexity of Cointreau, Margarita decided to combine this exceptional French liqueur with Tequila and it's classic lime and salt accompaniments, adding a touch of flair and sophistication to classically Mexican flavours.
After trying many different variations, Margarita finally concocted the legendary cocktail recipe that would go on to bear her name.
As Margarita Sames, herself so famously remarked, "A Margarita without Cointreau isn't worth its' salt."
The Original Margarita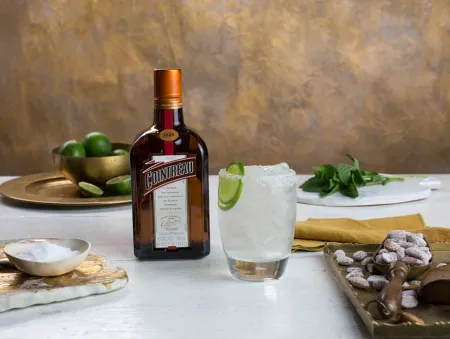 The Original Margarita
The Original Margarita
The Original Margarita Recipe consisted – and still does to this day – 
30ml Cointreau
50ml Blanco tequila
20ml fresh lime juice
All these ingredients are shaken vigorously together with ice, and then strained into a glass, the lip of which has been rimmed with salt. To finish, the drink is then garnished with a lime wheel.
The Piña Margarita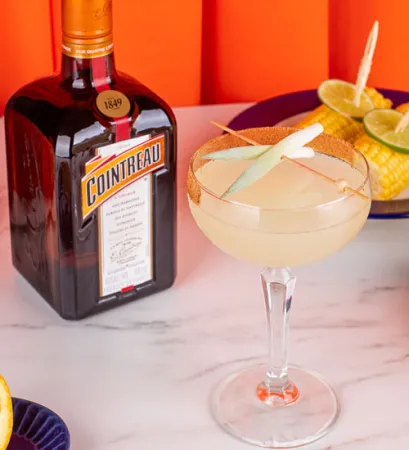 The Piña Margarita
The Piña Margarita
Taste the sunshine!  Nothing says summer like golden fresh pineapple juice – a deliciously simple and summery addition – while the added cinnamon-sugar rim provides an indulgent, sweet taste you wouldn't expect in a margarita.
30ml Cointreau 
60ml Sierra Silver tequila
20ml fresh lime juice
30ml fresh pineapple juice
Dip rim of a chilled Old Fashioned glass in cinnamon sugar.
Combine all ingredients in a cocktail shaker.
Add ice and shake until well-chilled.
Strain into glass, garnish with a pineapple slice.
Grilled Watermelon Margarita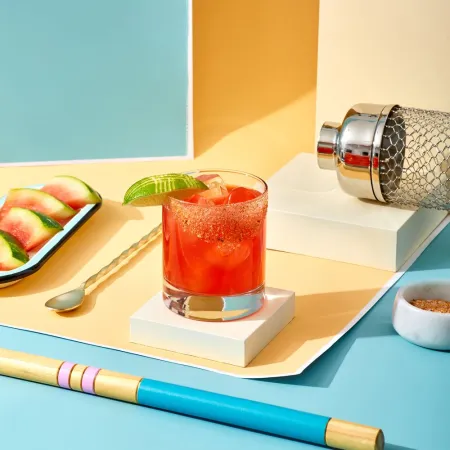 Grilled Watermelon Margarita
Grilled Watermelon Margarita
A little more ambitious than the Piña Margarita, the Grilled Watermelon Margarita requires a little more work – but boy is it worth it! This truly unique Margarita recipe calls for two core staples of any long hot Aussie summer – fresh juicy watermelon, and a BBQ or grill. Here's how it works:
30ml Cointreau
60ml Sierra Silver tequila
30ml fresh lime juice
15ml grilled watermelon syrup
15ml fresh grapefruit juice
To make grilled watermelon syrup: Cut watermelon into slices and grill until both sides of the watermelon have grill marks.
After letting cool, blend with simple syrup (1:1) and then fine strain.
Add all ingredients to a shaker with ice.
Shake and fine strain over ice into Tajin-salted rocks glass. (3:1 Tajin to kosher salt)
Garnish with a lime wheel.
The Luxe Margarita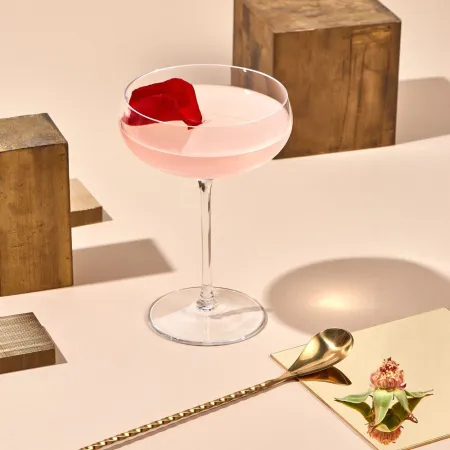 The Luxe Margarita
The Luxe Margarita
Last but by no means least, there's the Luxe Margarita. This Margarita is for celebrating the unconventional. If you want to try a different spin on the original Margarita, be sure to try it. It is sure to surprise and impress your friends.
30ml Cointreau
50ml Sierra Reposado tequila
20ml fresh lime juice
3 dashes Peychaud's bitters
Top Champagne
Combine all ingredients in a cocktail shaker.
Add ice and shake until well chilled.
Strain into a chilled coupe or cocktail glass.
Top off with champagne.
Garnish with a rose petal.
And…enjoy! With summer on the way, you simply can't go wrong with Cointreau, Tequila and a few good Margarita recipes.
Visit Cointreau Cocktails list for 32 ways to make amazing Margaritas the signature of your summer entertaining, and get ready to know what feels like to be famous for your Margaritas!