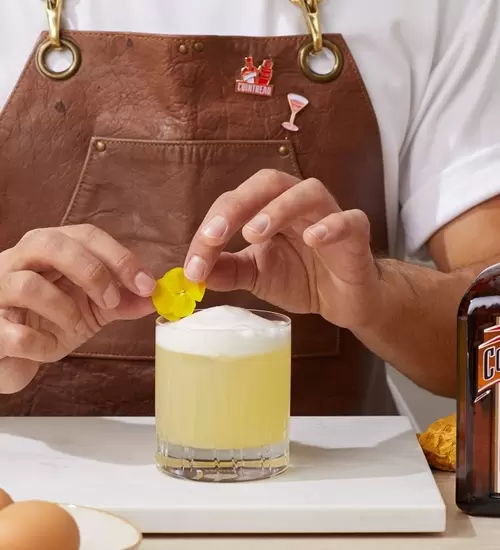 How to egg foam
Nothing sings pro quite like a well-executed cocktail foam. But it's actually pretty fool proof. Fresh egg whites, ice, a shaker, and the how-to above are all you need.
STEP 1/7

Pour half an eggwhite in your shaker.

See below the egg-free tip*

STEP 2/7

Add your cocktail.

STEP 3/7

Shake with no ice (it's called a dry shake) to make your mixture foamy.

STEP 4/7

Add ice.

STEP 5/7

Shake vigorously to refresh, dilute and obtain a long lasting foam.

STEP 6/7

Strain into your glass.

STEP 7/7

Garnish your drink.
How to make egg foam without egg
*If you don't have or eat eggs, you can use Aquafaba. It's chickpea water and it can give a foamy texture as good as eggs do. Just replace your egg whites with 2.5cl (1oz) of Aquafaba and follow the same steps.