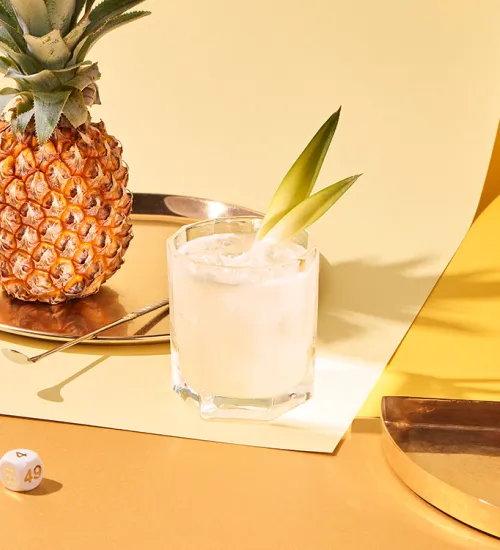 Piña Margarita
Nothing says beach time like fresh pineapple juice. The added cinnamon-sugar rim provides an indulgent, sweet taste you wouldn't expect in a margarita.
How to make Piña Margarita
Step 1

Combine all ingredients in a cocktail shaker

Step 2

Add ice and shake until well-chilled

Step 3

Strain into a chilled Old Fashioned glass

Step 4

Garnish with a pineapple slice

Step 5

Tip : Grill or dehydrate pineapple garnish


Organise your soirée
Put the quantity of ingredients you have, to know how much other ingredients you need and how many cocktails you can make.