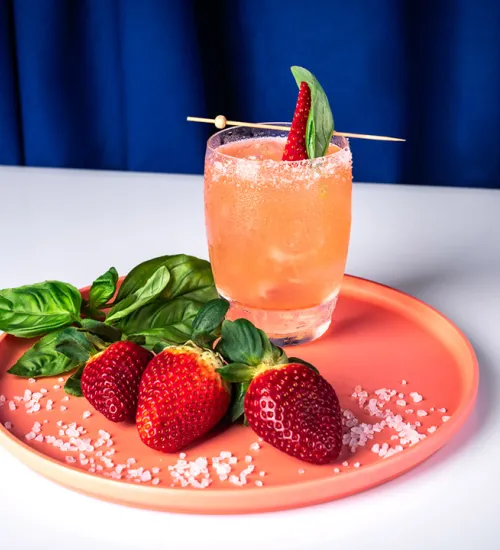 Strawberry Basil Margarita
Are you tired of the straight-up margarita? This Cointreau strawberry basil margarita is a fun twist on the classic. It's sweet and tart profile gives it an incredibly refreshing taste and the best thing about it is it's so easy to make at home! Try it for yourself.
How to make a Strawberry Basil Margarita
Step 1

Muddle fruit and basil in shaker, add ingredients and ice.

Step 2

Shake well and fine strain into salt rimmed rocks glass with ice.

Step 3

Garnish with strawberry and basil leaf.

Step 4

Tip : Replace with your choice of fruit and herbs.


Organise your soirée
Put the quantity of ingredients you have, to know how much other ingredients you need and how many cocktails you can make.