COINTREAU DISTILLERY

Visit our new tour route!

Visit
Angers has been Cointreau's home since the beginning. Today, every bottle is still distilled at the Carré Cointreau in Angers, France, the brand's only distillery. Immerse yourself in the world of Cointreau with guided tours, cocktail workshops, and more.
In accordance with government directives, we are forced to exceptionally close our shop and tour until further notice. The reopening date will be announced shortly.
Take care of yourself,
The Cointreau team
The Shop
The Shop
Are you looking for original gift ideas? Discover the shop, showcase of the Rémy Cointreau group. You will find a wide selection of high quality products: Cointreau collection and other spirits: whisky, rum, cognac, brandy, gastronomic sweets and bar accessories.
Open from Tuesday to Saturday from 10:00 to 18:00
Closed on Sunday, Monday and french public holidays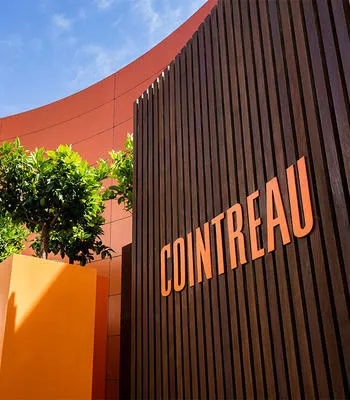 Information
2 Boulevard des Bretonnières
49124 Saint-Barthélemy-d'Anjou, France
carre.cointreau@remy-cointreau.com 
+33 2 41 31 50 50
Temperature and noise level variations are possible during the visit.
Contact us