La Maison Cointreau is paying tribute to inspired mixologists who invented the most creative recipes with Cointreau during the golden age of cocktails. With its music and lights, Paris was a cocktail party on the streets. Place Vendôme, at the Ritz Hotel, the Side Car sparked literary conversations; and a few blocks away at the Harry's Bar, the White Lady fired up the night. Cointreau cocktails danced around and these stylish drinks became a lifestyle statement for the charismatic crowds. Sophisticated yet adventurous, unconventional yet elegant, they indulged in these timeless creations that gave rhythm to their nights.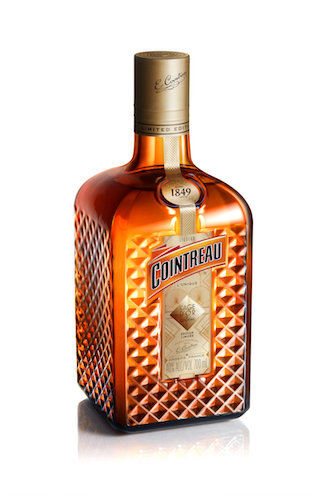 Geometric shapes, with sharp or rounded angles, were the height of fashion: an art form combining style and geometry. Gold, copper and aluminum were sought after items that were constantly reinvented. It was a true explosion for art in all its forms. The 1920s and 1930s called l'Age d'Or des Cocktails, also saw Cointreau's increasing popularity in the United States and the creation of cocktails inspired by the rhythm of jazz. A simple style reflected in a new-found love of freedom, expressing itself in cocktails like the Side Car and White Lady.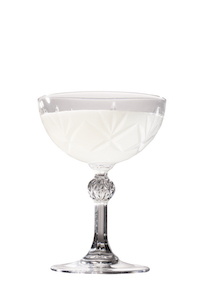 Devised by Harry MacElhone in 1919 at Ciro's Club in London, the White Lady originally used Cointreau and crème de menthe. In 1929, after moving to Paris, he replaced the crème de menthe with gin at Harry's New York Bar creating the version we all know today. In 1922, the first recipes for the Side Car appear in Harry MacElhone's Harry's ABC of Mixing Cocktails and Robert Vermeire's Cocktails and How to Mix Them. Legendary bartender and Second World War spy Frank Meier, greatly contributed to this cocktail's success.
This limited edition is a tribute to the era that broke all the rules, and the iconic bottle. In its amber, copper-colored world, framed with striking curves, Cointreau savors enchanted evenings in Paris, New York and all over the world.
How about you, which White Lady or Side Car will you create with Cointreau?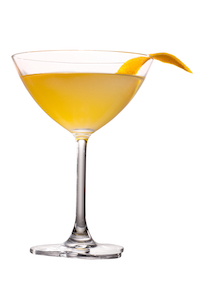 Find the recipes here