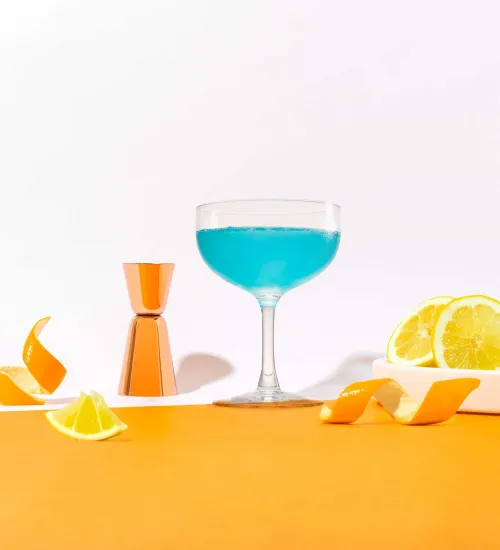 Blue Bird
Blue Bird was a land speed record that inspired two great bartenders to created a cocktail. Frank Meier from Ritz Hotel Paris in 1936, and William Tarling from the Café Royal Hotel in London in 1937.

Organize your soirée
Put the quantity of ingredients you have, to know how much other ingredients you need and how many cocktails you can make.