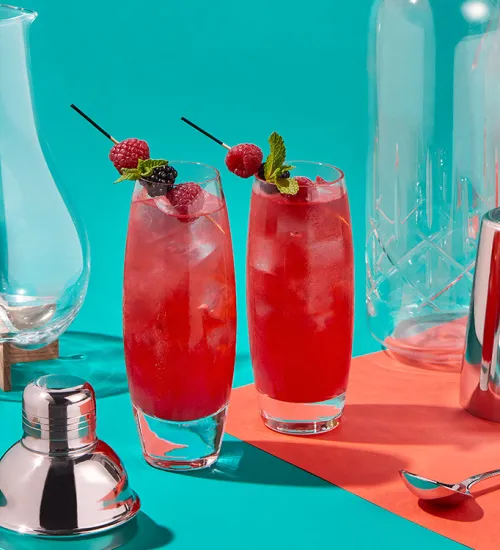 Cointreau Berry Fizz
Look to the bramble bush at the turn of the season for a more fruity Rickey. The muddled berries create a colorful and fruitier Cointreau Rickey variation.

Organize your soirée
Put the quantity of ingredients you have, to know how much other ingredients you need and how many cocktails you can make.