HOW TO MAKE THE SMOKED BLUEBERRY MARGARITA
Step 1

Place washed berries on a cookie sheet and smoke in grill for 15 minutes.

Step 2

Add berries and Cointreau to shaker and gently muddle.

Step 3

Add remaining ingredients with ice and shake.

Step 4

Fine strain over ice into a rocks glass. Garnish with speared roasted blueberry and rosemary sprig.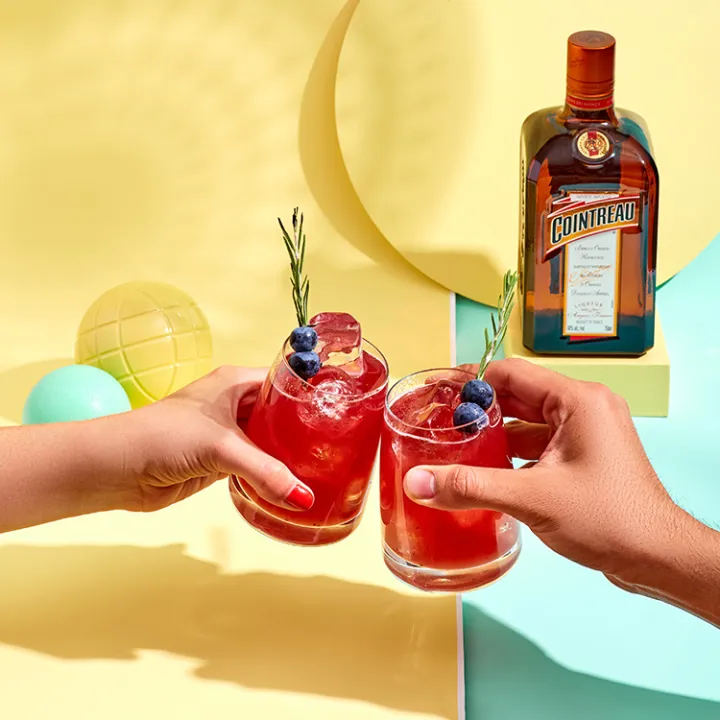 Organize your soirée
Put the quantity of ingredients you have, to know how much other ingredients you need and how many cocktails you can make.