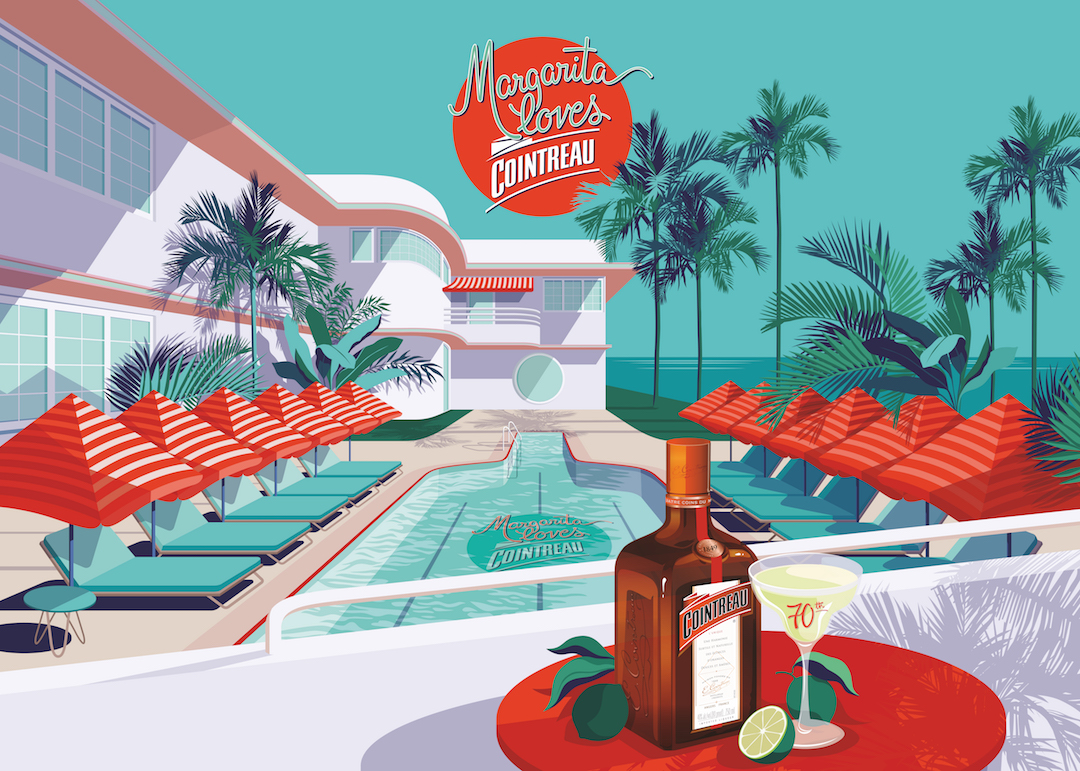 Cointreau is celebrating the 70th anniversary of the original margarita cocktail and the vital role it played in making cocktail history by bringing all the energy and vibrant atmosphere of Acapulco to life with a series of events in celebration of one of the world's most popular cocktails.  The cocktail was created by Margaret "Margarita" Sames, who famously said of her instantly iconic concoction, "a margarita without Cointreau is not worth its salt".
| | |
| --- | --- |
| "A MARGARITA WITHOUT COINTREAU IS NOT WORTH ITS SALT." Margaret Sames, 1948 | |
Margaret Sames was a wealthy American socialite known for hosting notoriously lavish parties with extravagant twists. She created a new cocktail for one of her gatherings in Acapulco by mixing two of her favourite spirits: tequila and Cointreau. The result was an immediate success and the drink came to be known as a "margarita" which to this day is a staple in bars and homes alike.
Since the early 20th century, Cointreau has become a must have for bartenders who covet its clear composition and versatility. Its bold orange flavour and incomparable freshness has secured the spirit a place in over 350 cocktail recipes, including, of course, the margarita. To celebrate its long-standing relationship with the iconic drink, Cointreau will partner with key bars throughout the year, creating experiences and pop ups whilst bringing the tropical vibes of Mexico to the UK. Cointreau will also champion creativity by encouraging mixologists to come up with their own twist on the margarita, with some truly inventive and delicious variations expected.
| | |
| --- | --- |
| | COINTREAU HAS BEEN INSEPARABLE FROM THE MARGARITA SINCE ITS CREATION IN 1948. |
The margarita has achieved true icon status and Cointreau is honoured to celebrate its place in the original recipe, which combines 30ml Cointreau, 50 ml Blanco Tequila and 20 ml fresh lime juice, shaken with ice and served in a salt-rimmed margarita glass.