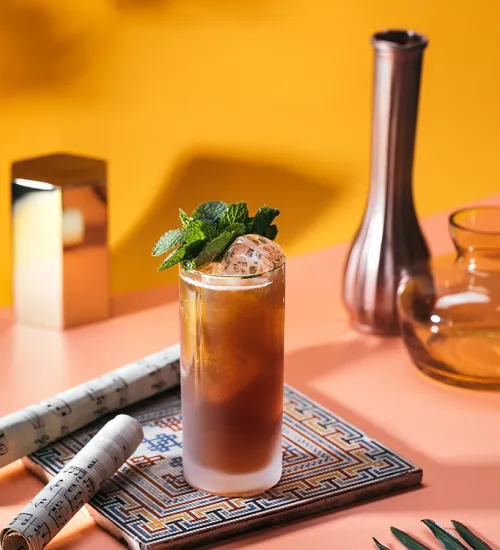 Beautiful Friendship
Inspired by the classic, award-winning film Casablanca.
HOW TO MAKE BEAUTIFUL FRIENDSHIP
Step 1

Muddle mint in simple syrup in the bottom of a shaker.

Step 2

Add Cointreau, rum, lime juice, tamarind concentrate, and pinch of cinnamon and fill with ice.

Step 3

Shake and strain over ice into a Collins glass.

Step 4

Top with soda and stir to combine. Garnish with mint sprigs.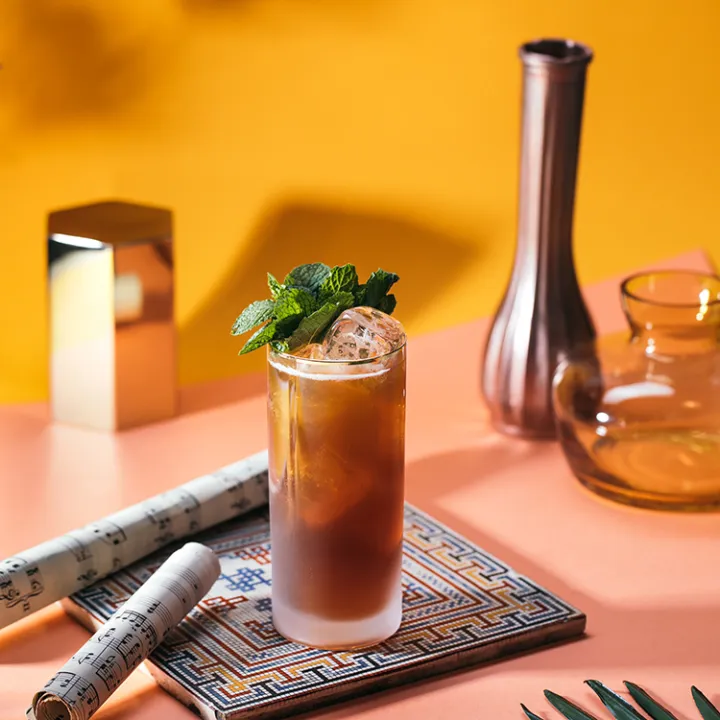 Organise your soirée
Put the quantity of ingredients you have, to know how much other ingredients you need and how many cocktails you can make.