HOW TO MAKE THE ROASTED STRAWBERRY MARGARITA
Step 1

To make roasted strawberry purée: Remove strawberry tops, broil-char in oven. Let cool. Place in blender. Fine strain.

Step 2

Add all ingredients to shaker with ice.

Step 3

Shake and fine strain over ice into a rocks glass.

Step 4

Garnish with lime and roasted strawberry.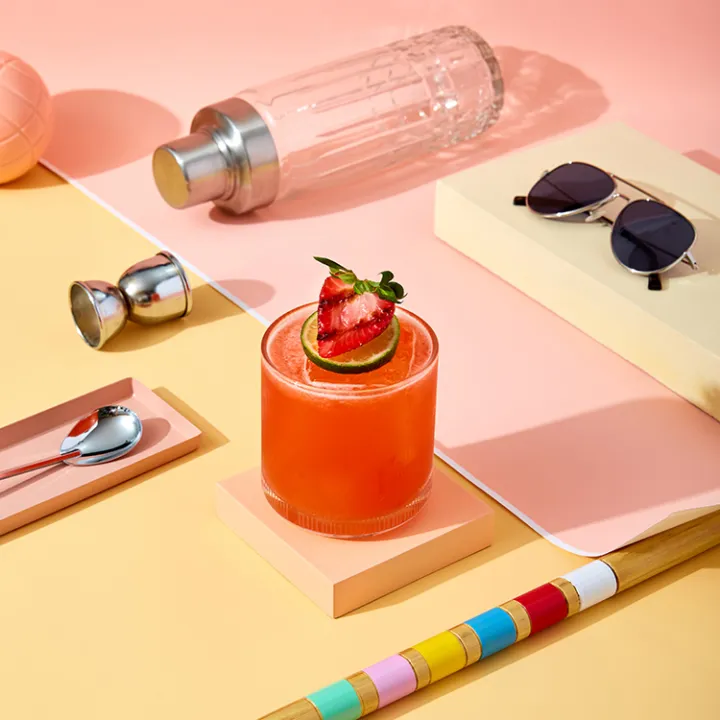 Organise your soirée
Put the quantity of ingredients you have, to know how much other ingredients you need and how many cocktails you can make.