HOW TO MAKE THE HONEYCOMB MARGARITA
Step 1

How to make goji berry honey water:Mix honey and hot water (1:1 ratio). Add dried goji berries and let steep for 15 minutes.

Step 2

Combine all ingredients into a shaker with ice.

Step 3

Shake and fine strain into a rocks glass over ice.

Step 4

Garnish with honeycomb.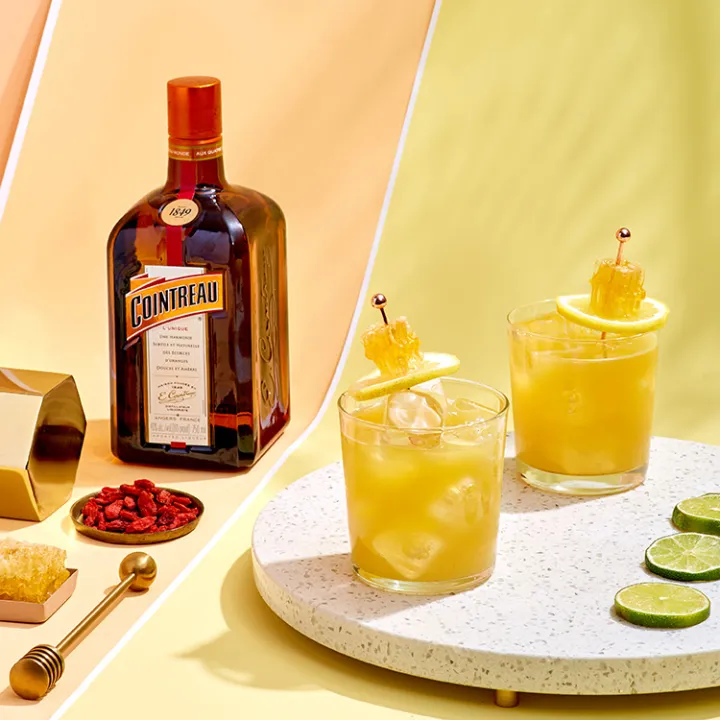 Organize your soirée
Put the quantity of ingredients you have, to know how much other ingredients you need and how many cocktails you can make.