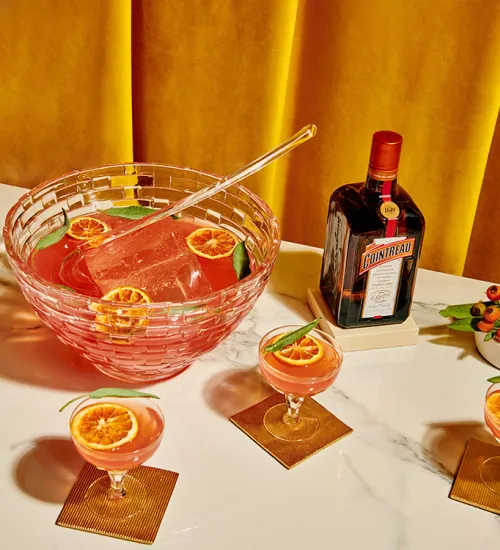 Thanks Given
Serves 8.
When the turkey has been roasted and pies have been baked, it's time for a Thanks Given. Mix up this cranberry & sage cosmopolitan to complete your guests' holiday feast.


Organize your soirée
Put the quantity of ingredients you have, to know how much other ingredients you need and how many cocktails you can make.