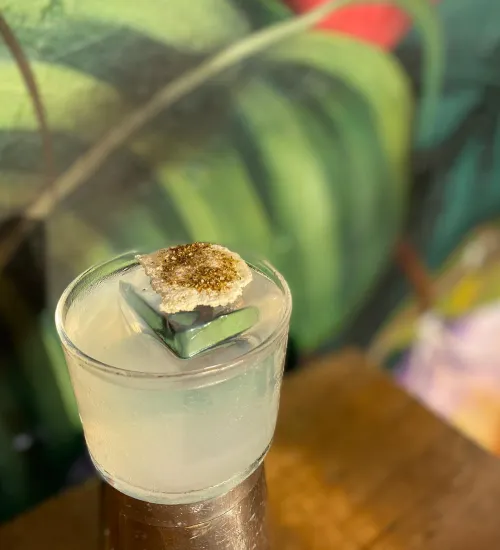 Little bird
Winner of the first edition of the Margarita Challenge by Cointreau in 2021. The drink was created by Miguel Angel Mora bartender at Alquimico. It is inspired by local culture. Pajarito (little bird) is one og the 3 monolith that make up the mavecure Hills. The cocktail bring together the most important products in agriculture in the region where the hills are located and pays tribute to its biodiversity from the use of corn and mango. 


Organise your soirée
Put the quantity of ingredients you have, to know how much other ingredients you need and how many cocktails you can make.