How to Make The Prickly Pear Margarita
Step 1

To make prickly pear syrup:Cover the fruit with water and bring to a boil. Cover and steep for 30 minute

Step 2

Add all ingredients to shaker with ice and shake.

Step 3

Fine strain over ice into glass salted with black Himalayan sea salt.

Step 4

Garnish with lime wheel.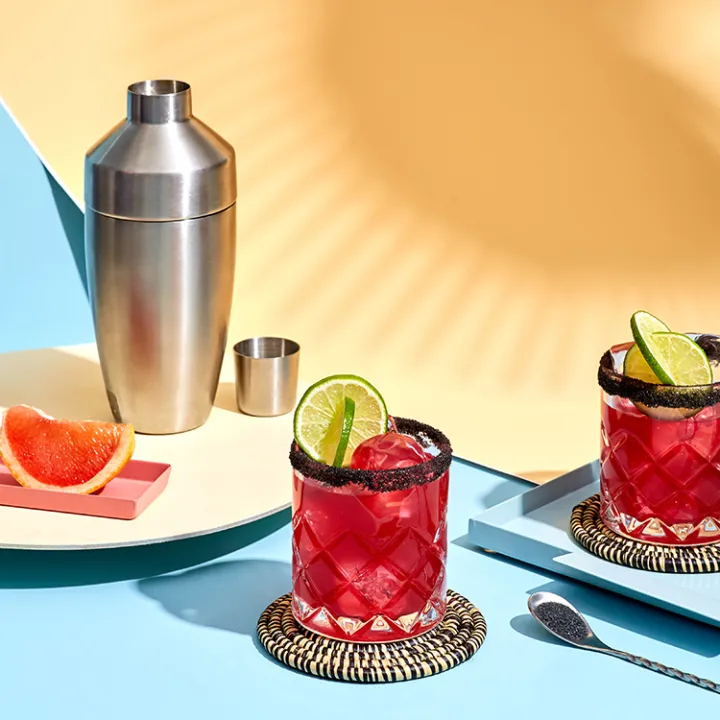 Organise your soirée
Put the quantity of ingredients you have, to know how much other ingredients you need and how many cocktails you can make.