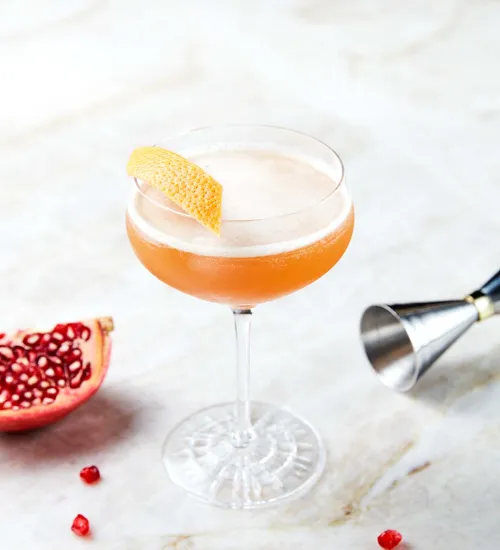 Grenade Cocktail
Explosive tastes await. Did you know that grenade (the French term for pomegranate) gave its name to the military grenade? It's just coming into season so we've created the Grenade Cocktail to mark the occasion.

Organise your soirée
Put the quantity of ingredients you have, to know how much other ingredients you need and how many cocktails you can make.