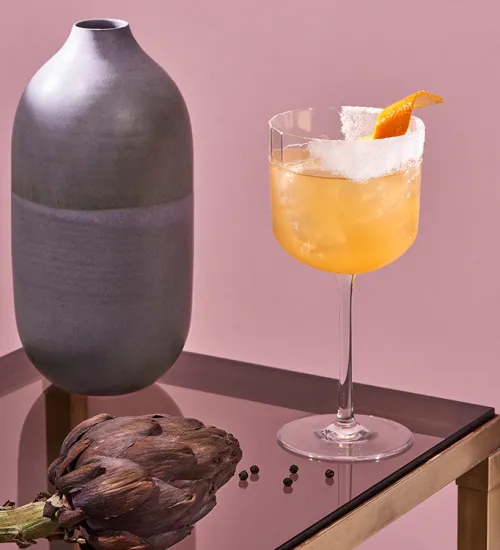 Brandy Crusta
Created in the 1850's by Joseph Santini in New Orleans (USA). It takes its name from the sugar crust around the rim. The Brandy Crusta is one of greastest ancestral cocktail illustrated in Jerry Thomas' Bar-Tender's guide, and considered as the ancestor of the Sidecar.

Organise your soirée
Put the quantity of ingredients you have, to know how much other ingredients you need and how many cocktails you can make.