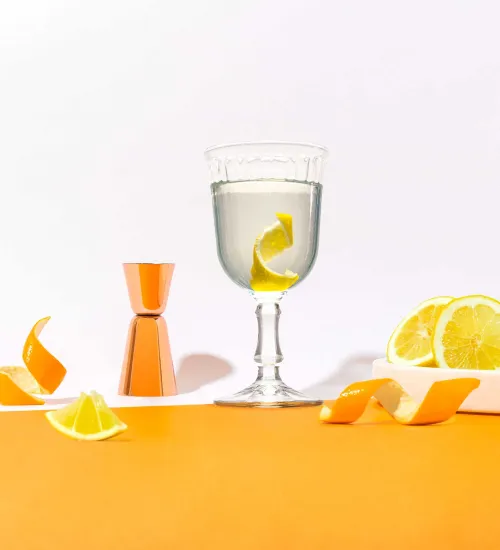 Harrington
This modern classic was created in California in the mid 1920's. It was known as 'the drink without a name", and was said to be for non-vodka drinkers. It was invented by Paul Harrington in 1998.

Organise your soirée
Put the quantity of ingredients you have, to know how much other ingredients you need and how many cocktails you can make.