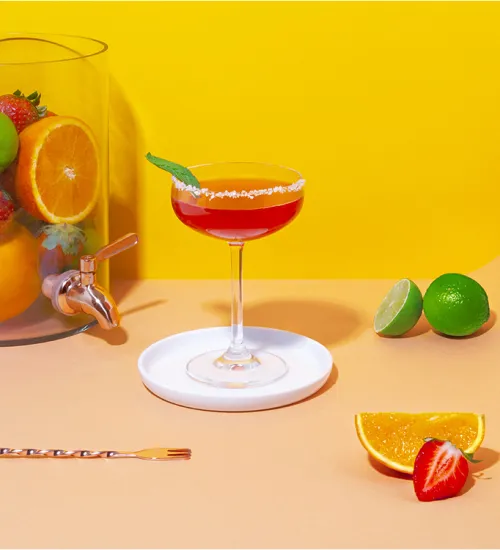 Summer margarita
What is summer without succulent strawberries? Though you can use varieties from all around the world to mix up this Margarita interpretation, the original featured beloved Kent berries. In May each year, the strawberry-picking season kicks off in this southern England County, a merry tradition that dates back to the 18th century. It's even said that biting into the first strawberry of the year can make any wish come true. Atlantic sea salt completes this cocktail, working as a flavor enhancer that puts the strawberry in the spotlight.

Organise your soirée
Put the quantity of ingredients you have, to know how much other ingredients you need and how many cocktails you can make.