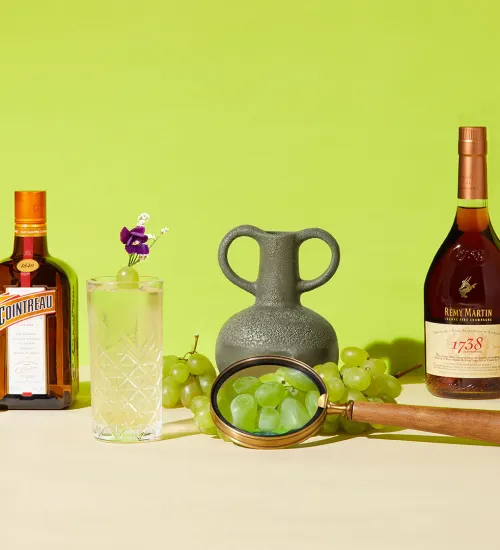 Through the grapevine
In France, September is officially harvest month. The country's winemakers descend upon their vines for some truly grueling labor. But the result is so worth it. To celebrate grape season and the annual harvest, we're spotlighting a recipe with verjus and Rémy Martin 1738 Accord Royal, the famed Cognac brand founded by a winemaker.

Organise your soirée
Put the quantity of ingredients you have, to know how much other ingredients you need and how many cocktails you can make.