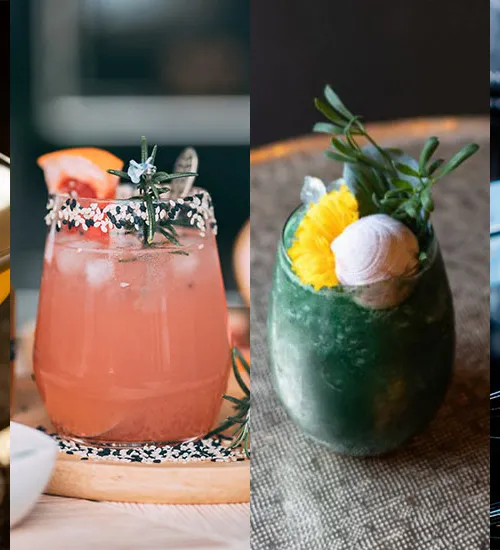 The Margarita Challenge 2021 Results
Cointreau challenged bartenders from around the world to create the best margarita on earth. From Korea to Mexico, passing by Italy and Copenhagen, the challenge has been accepted by 150 inspired bartenders. A jury composed of professionals had the difficult mandate to select a winner…
150RECIPES
15COUNTRIES
10FINALISTS
1WINNER
AND THE WINNER IS…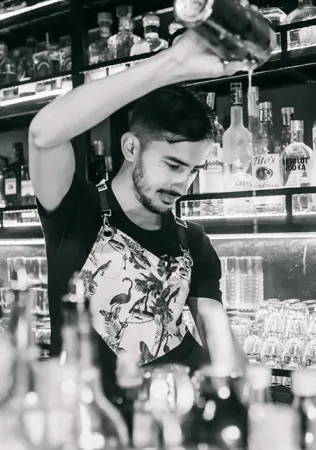 AND THE WINNER IS…
Miguel Ángel Mora!
« Passion is the answer » - Miguel Ángel Mora (@miguelangelbartender)
He started in the bar industry at the age of 18, while doing his engineering studies.  Passionate about the world of hospitality, he decides to focus fully on this area and thus manages to work in renowned restaurants and bars in his country.
He is currently part of the Alquímico team (@alquimicocartagena), where he leads the experience and hospitality area.
With his cocktails he has thought to highlight the use of the local and show all the biodiversity of Colombia, in addition to working with communities and providing a positive impact to society from his profession.
His creation: The Little Bird (Pajarito)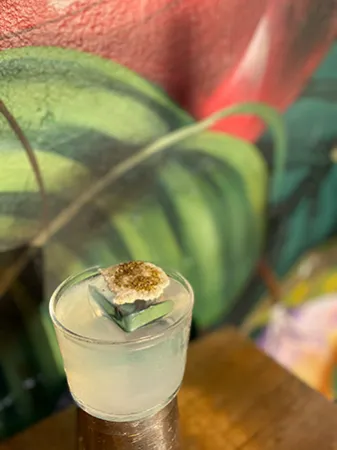 His creation: The Little Bird (Pajarito)
"Pajarito is one of the 3 monoliths that make up the Mavecure hills. (The Cerros de Mavecure are three hills, located in eastern Colombia). This Cocktail brings together the most important products in agriculture in the region where the hills are located and pays tribute to its biodiversity from the use of corn and mango. And even cassava with ash corn tortilla salt as garnish."
The recipe:
30 ml Cointreau
45 ml Tequila silver Re-distilled with corn and mango leaf
23 ml Tangerine lime
1 dash Saline solution

Garnish: Casabe with salt from native corn tortilla ash.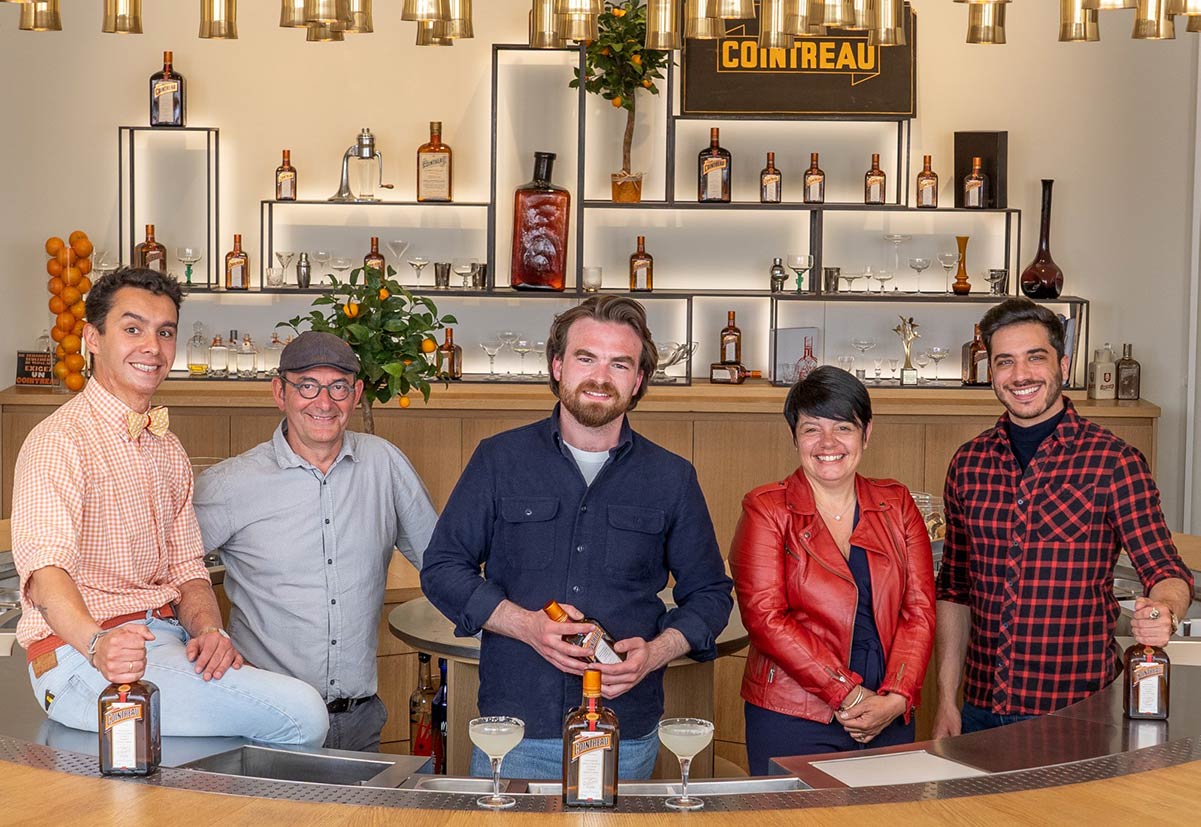 "What a challenge! We were very impressed by the extreme creativity of each of the recipes received. Exceptional ingredients, breathtaking taste and original storytelling… it certainly wasn't an easy decision! Congratulations to each participant for proving that the Margarita is a timeless classic cocktail with multiple multiple personalities! See you soon for the next edition!" 
Carole Quinton - Cointreau Master Distiller
(From left to right)
Alfred Cointreau: 6th generation of the Cointreau family @AlfredCointreau
Didier Pean: Mixologist & Bartending teacher
Rory J Shephered: Little Red Door Paris Creative Director & Mixologist @roryjshepherd & @littlereddoorparis
Carole Quinton: Cointreau Master Distiller
Kevin Sueiro: Cointreau International Brand Ambassador
Prescription-19

Created by Sean Woo from South Korea

The Recipe:

45ml Tequila Patron Reposado
15ml Cointreau
15ml Lime Juice
5ml Yuzu Juice
5ml Roasted Green Tea Syrup

Garnish with an Edible Medicine


Margarita illusion

Created by Nicola Ruggiero from Italy

The Recipe:

30 ml Cointreau
60 ml Tequila & Mezcal illusion*
25ml Cooked lime juice
Smoked salt crust & Orange zest
*Apple wood smoked agave syrup with pure aloe vera juice


The Sea Nymph

Created by Ruben Patoor from Belgium

The Recipe:

30 ml Fennel Pollen Infused Cointreau
50 ml Don Julio Blanco Tequila
20 ml Fresh Lime Juice
20 ml Seven Seas Cordial*

Pinch of Spirulina
*Made with Oyster Leaf, Samphire, Salty Fingers, Sea Fennel

Margarita Dolcevita

Created by Manfredi Samperi from Italy

The Recipe:

30 ml Cointreau
30 ml Mezcal
30 ml Fresh lemon juice
30 ml Lamponella (raspberry leaf tea)
20 ml Green olive syrup from Tuscia

Garnish: salt crust with raspberry powder and olive syrup, dried lemon wedge.


Margriet

Created by Tim Devriendt from Belgium

The Recipe:

40 ml Poire Williams
10 ml Tobala Mezcal
30 ml Clove infused Cointreau
15 ml Lime juice
10 ml White balsamic vinegar

Shake all ingredients, double strain into a chilled stemmed glass, garnish with a slice of pear.


La Tomargarita

Created by Napoleon FORSON from Ghana

The Recipe:

20 mL Watermelon
20 mL Ghanaian Tomatos (Homemade)
10 mL Jalapeno Syrup
30 ml Cointreau
40 ml Tequila Patron
25 ml Fresh Lime Juice

In Memorium

Created by Ricardo Alexandre Leal de Sousa from Brazil

The Recipe:

25 ml 1800 tequila añejo
25 ml 1800 tequila silver
25 ml Cointreau
20 ml Agave syrup
15 ml Lemon juice
120 ml Grapefruit juice

Dashes of honey from mandaçaia bee and cocoa bitter
Final touch with rosemary and sesame

Haji

Created by Minyoung Heo from South Korea

The Recipe:

15ml Cointreau
45ml Sierra Tequila silver
60ml Homemade watermelon cordial
15ml Homemade celery syrup
15ml Lime juice (freshly squeezed)
3 dash Absinthe
Garnish : Cucumber slice and Flour Tuile

Kumbos Margarita

Created by Stephane GRENCHO DA INES from France

The Recipe:

45 ml Montelobos Espadín Mezcal
30 ml Shrub de kumquat and thyme
20 ml Cointreau
15 ml organic lime juice