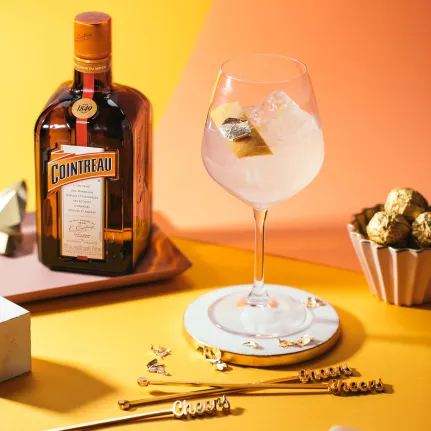 A glowing, celebratory spritz worthy of a gold envelope. 
INGREDIENTS FOR THE ACCEPTANCE SPEECH
1 oz Cointreau
1 oz fresh grapefruit juice
3 oz elderflower tonic
2 oz prosecco
1 pinch edible gold leaf
HOW TO MAKE THE ACCEPTANCE SPEECH
Step 1

Build in glass over ice and stir to combine.

Step 1

Garnish with grapefruit or orange peel.