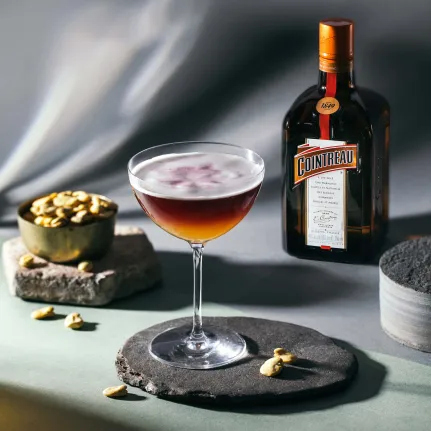 Inspired by the classic, award-winning film The Silence of the Lambs.
INGREDIENTS FOR HELLO, CLARICE
0.75 oz Cointreau
1.5 oz rye whiskey
0.75 oz fresh lemon juice
1 dash angostura bitters
0.5 oz Chianti float
HOW TO MAKE HELLO, CLARICE
Step 1

Add Cointreau, whiskey, fresh lemon juice, and bitters to a shaker with ice.

Step 2

Shake and strain into a chilled cocktail glass.

Step 1

Hold a bar spoon with the back facing up, just above the cocktail's surface. Slowly pour the Chianti to layer.