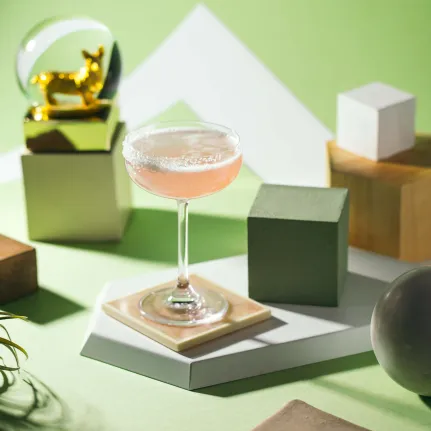 Inspired by the 2018 film Isle of Dogs.
INGREDIENTS FOR SEARCHING FOR SPOTS
1.5 oz Cointreau
3 oz fresh grapefruit juice
0.5 oz fresh lemon juice
HOW TO MAKE SEARCHING FOR SPOTS
Step 1

Add all ingredients to shaker tin with ice.

Step 1

Shake and strain into chilled cocktail glass with half-salt rim.