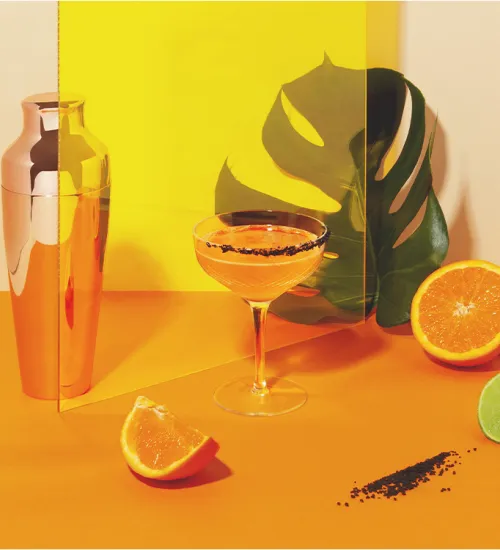 Fall margarita
After the thrills of summer comes the chill of autumn, and there is a Margarita for it. This recipe features smoked black salt and elderflower cordial. Historically, elderflower was treasured for its phytotherapeutic virtues. In the early days of fall, consuming elderflower infusions is believed to protect against those pesky seasonal flus and colds. The black salt, which comes from the natural combination of sea salt and volcanic rock, delivers a deep, lightly smoked salt, naturally rich in purifying activated charcoal.
How to make the Fall margarita
Step 1

Rim your glass with some smoked salt or regular one.

Step 2

Combine all the ingredients in a shaker with ice.

Step 3

Shake it, strain it and serve it.

Step 4

Tip: Garnish with dehydrated orange wedge

Organise your soirée
Put the quantity of ingredients you have, to know how much other ingredients you need and how many cocktails you can make.