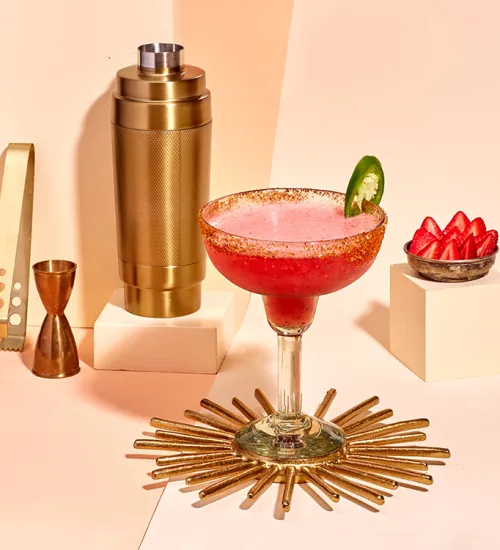 The Flamethrower
Inspired by the 2019 film Once Upon a Time in Hollywood.
This blended Margarita brings the heat: take the spice level as hot as you can handle.

Organise your soirée
Put the quantity of ingredients you have, to know how much other ingredients you need and how many cocktails you can make.