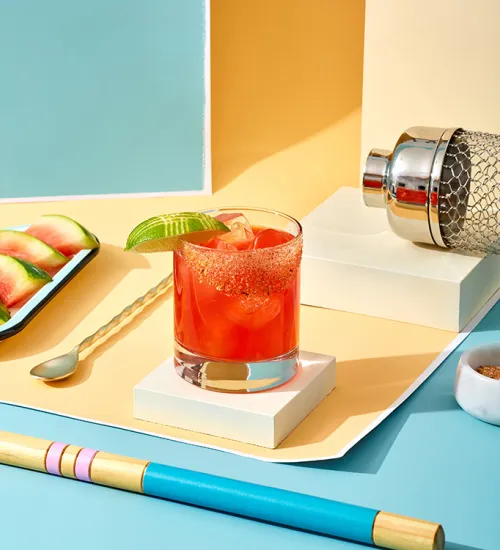 Grilled Watermelon Margarita
A perfect and audacious mix between the freshness of the Watermelon and the smoked taste of the grilled effect!
How to make The Grilled Watermelon Margarita
Step 1

To make grilled watermelon syrup:Cut watermelon into slices and grill until both sides of the watermelon have grill marks.

Step 2

After letting cool, blend with simple syrup (1:1) and then fine strain.

Step 3

Add all ingredients to shaker with ice.

Step 4

Shake and fine strain over ice into Tajin-salted rocks glass. (3:1 Tajin to kosher salt)

Step 5

Garnish with lime wheel.

Organise your soirée
Put the quantity of ingredients you have, to know how much other ingredients you need and how many cocktails you can make.