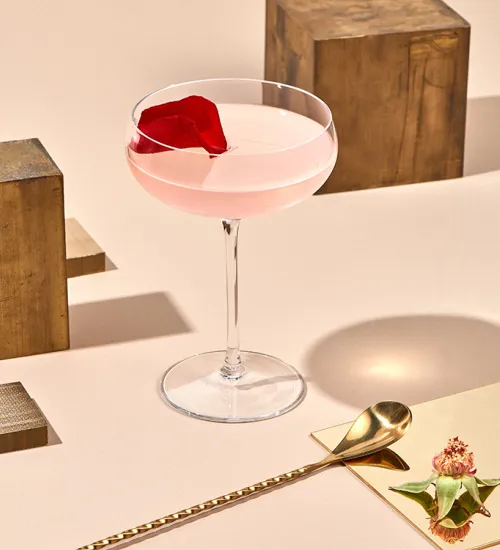 Luxe Margarita
This margarita is for celebrating the unconventional. Those who want to try a different spin on the original margarita should try this. It is sure to surprise and impress your friends.
How to make Luxe Margarita
Step 1

Combine all ingredients in a cocktail shaker

Step 2

Add ice and shake until well-chilled

Step 3

Strain into a chilled coupe or cocktail glass

Step 4

top off with champagne

Step 5

Garnish with a rose petal

Organise your soirée
Put the quantity of ingredients you have, to know how much other ingredients you need and how many cocktails you can make.