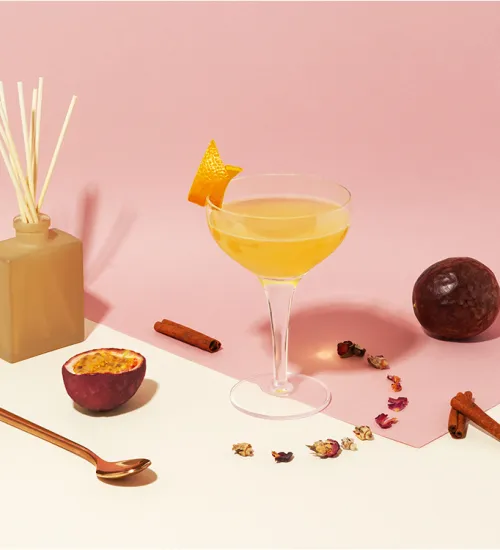 Winter margarita
Born in 2015 at the elegant Victoria 1836 in Paris, a gastronomic institution tucked away behind the Arc de Triomphe, this Margarita twist was originally created for a high-profile guest with a particular affinity for cinnamon. Fresh passion fruit brings a hint of acidity that balances the aromatic force of the cinnamon. And the delicacy of Guérande salt proves the ideal way to top off this heartwarming cocktail.
How to make Winter margarita
Step 1

Rim the glass with some regular salt.

Step 2

Combine all the ingredients in a shaker with ice.

Step 3

Shake it, strain it and serve it.

Step 4

Tip: Garnish with an orange twist

Organise your soirée
Put the quantity of ingredients you have, to know how much other ingredients you need and how many cocktails you can make.