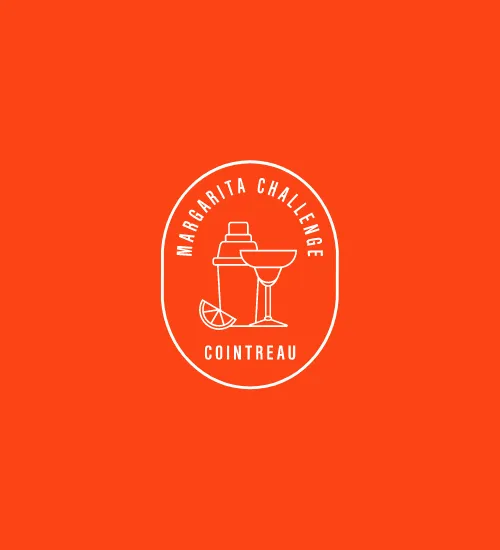 FAQ: Cointreau Margarita Challenge
Frequently Asked Question
Why should I take part?
Since its creation over 170 years ago, Cointreau has become a mainstay of the world's best bars and an indispensable ingredient in over 600 iconic drinks, including the Original Margarita invented in 1948. The Cointreau Margarita Challenge is an incredible opportunity for bartenders from all walks of life to contribute their chapter to the story of this legendary liqueur— and take their own bartending careers to the next level in the process.
Who can participate?
The competition is open to professional bartenders anywhere in the world, even if they are not currently working. If you are currently not employed, you will simply need to let us know the name of the last bar you worked in. Here is the link to register and participate to the competition: https://www.cointreau.com/margaritachallenge
When will the competition take place?
Key dates are as follows:
- Submissions: November 1, 2022 through January 31, 2023
- Selection of finalists: February 22, 2023
- Grand finale in Angers: April 2023
- Winner announced: May 5, 2023
How is the 2023 competition different from previous years?
This year's Margarita Challenge celebrates the 75th anniversary of the Original Margarita, created in 1948 by Margaret 'Margarita' Sames. In homage to this milestone, this year's participants are asked to anchor their inspiration, techniques, and tools in the cultural context of the 1940s. For example, only classic mixing tools available during the era must be used: no modern, high-tech solutions!
Who is on the jury?
This year's 2023 Margarita Challenge Jury:
-Carole Quinton, Cointreau's Master Distiller
-Rory J. Shepherd, ex-Creative Director of The Little Red Door, World's 50 Best Bars awardee
-Jonathan Stanyard, 2022 winner of the Margarita Challenge and head bartender at Il Bistro in Seattle
-Kelly Magyarics, journalist & expert in spirits & cocktails
How will the final work?
Once the submission period has ended, 10 finalists will be chosen and flown to France for three days of immersive visits and mixology challenges, culminating in a final hosted at Cointreau's historic mansion in Angers, where it all began. There, the best recipe will be selected, and the first-place winner crowned.
What's the grand prize?
The grand prize winner will walk away with an additional trip for two to France, a sponsor budget which will allow them to take off on a tour to promote their own creative take on the Original Margarita in the best cocktails bars selected by Cointreau.
Can I submit two drinks?
Only one recipe submission will be accepted per participant: We want only your absolute best.
Can two or more bartenders from the same bar take part in the competition?
Yes! As long as each participant only submits one drink.
Can I use another liqueur in addition to Cointreau?
Yes, just as long as it's not a triple sec or an orange liqueur.
Do I need to have my drink photographed by a professional?
While it's true that the jury will take each drink's presentation into account, a professionally-shot photograph is by no means required.
Can I submit my recipe in a language other than English?
The Cointreau Margarita Challenge is an international competition that brings together participants from all around the world. As a result, we ask that all recipes be submitted (and if selected, presented to the jury) in English.
Are there any mandatory ingredients to include?
Only two: At least 20ml of Cointreau l'Unique and salt. The rest of the recipe is entirely up to each participant.
What are the selection criteria?
Ingredients (30%): At least20ml of Cointreau l'Unique and salt are the only mandatory ingredients. The rest will be determined by each participant's creativity.
Techniques (40%): In honor of the 75th anniversary, participants must only use cocktail equipment that was available during the era (1940s). The jury will evaluate the levelof creativity shown with this limited technology at hand.
Storytelling (20%): Every iconic drink has its origin story, a legend that brings it to life. Participants should come up with an evocative name and a vivid story that takes the jury on a sensory voyage as much as their recipe does.
Presentation (10%): Tasting begins not with the first sip, but with the first glance. Each cocktail's visual presentation as well as the photo provided of it will factor into the jury's decision.
Will I receive feedback on my submission?
Due to the volume of entries expected, the jury will not be able to provide feedback to each individual participant. Only finalists will have the opportunity to discuss their creations with the judges.
Do I have to ba a Cointreau client to attend the CMC? will this be counted against me?
No, you can still participate regardless. That said, given how many iconic cocktails include Cointreau, what are you doing without it?
Do I have to salt the rim?
Salt is a mandatory ingredient, but you're free to use it any way you like.
Can I use any glassware?
Of course! Use whatever glass feels most appropriate for your recipe.
Can our bar attend as a team?
Sounds fun—but no! The competition is about highlighting individual talent and creativity: It's one drink per bartender, and one bartender per drink.
Can I share my entry on social media?
Sure, but likes and social media attention are not part of the selection criteria and will not be considered by the jury. You can use our official hastag #MargaritaChallenge
Should I make ingredients from scratch?
It's not mandatory, but creating your own infusion, syrup, cordial, soda, and so on gives you more control over each flavor—and often leads to a higher-quality drink. You decide!
Can I use Cointreau Noir?
No. As the competition is an ode to classic cocktails, you must use Cointreau l'Unique—the one, the only, the icon.