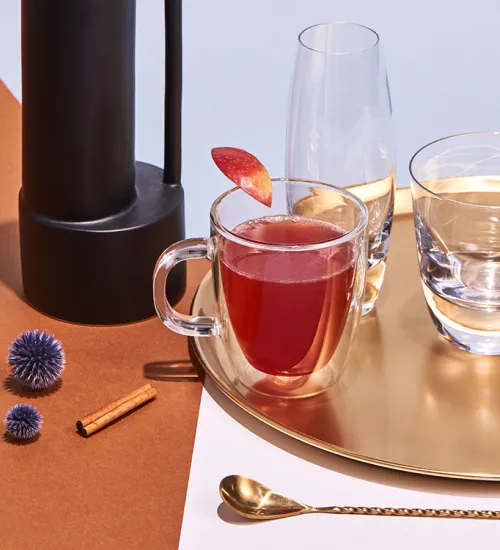 Hot Cointreau Mulled Cider
A warm and spiced Cointreau cider, perfect for the colder days shared with family and friends during the holidays.
How to make Hot Cointreau Mulled Cider
Step 1

In a large saucepan, bring cider, lime, fruit & spices to a boil.

Step 2

Cover & remove from heat.

Step 3

Add the Cointreau last and steep for at least 20 minutes.

Step 4

Divide among individual mugs & serve hot.

Step 5

Garnish with a fresh cinnamon stick & slice of apple or orange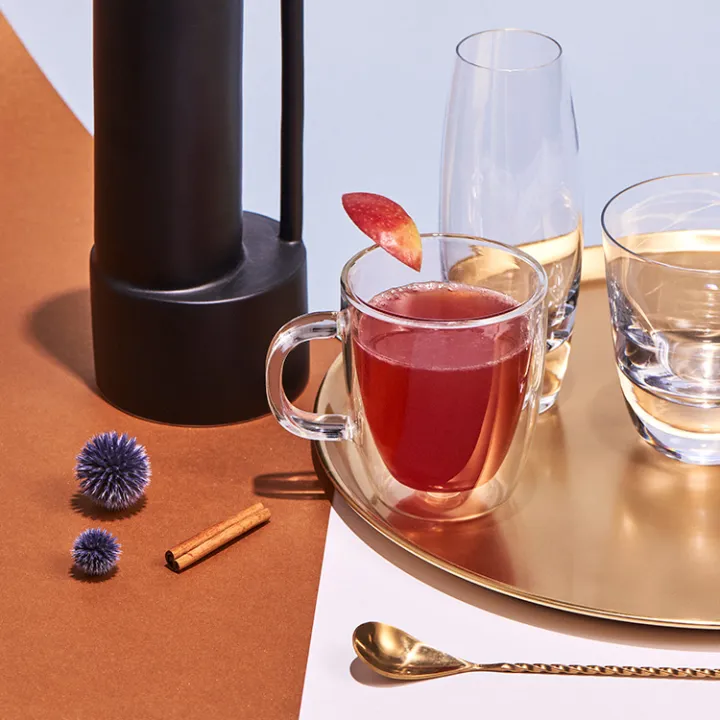 Organize your soirée
Put the quantity of ingredients you have, to know how much other ingredients you need and how many cocktails you can make.