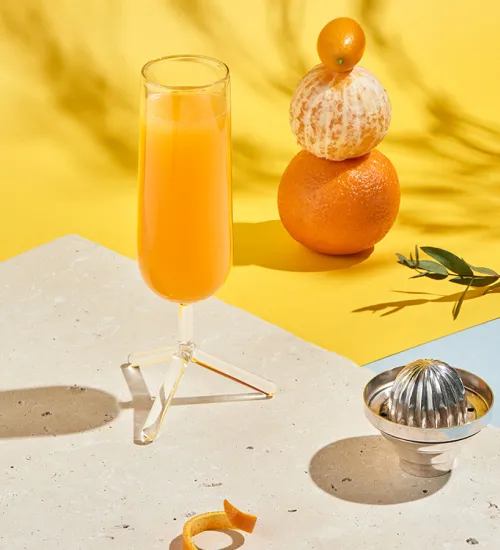 Mimosa
The Mimosa was created at the Ritz Hotel in Paris. Add a splash of Cointreau to your Mimosa and you have a delightful eye opener that will brighten up anyone's morning.

Organize your soirée
Put the quantity of ingredients you have, to know how much other ingredients you need and how many cocktails you can make.