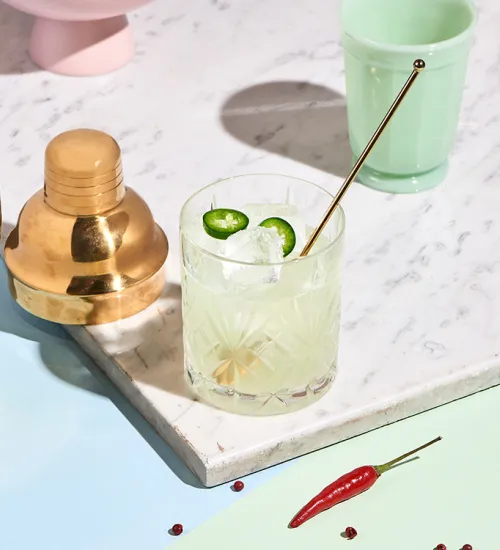 Spicy Margarita
Bring a little heat to an iconic classic by adding jalapeno and cilantro to your Margarita. Your tastebuds may walk on fire, until the subtle sweetness of Cointreau washes over the flame.

Organize your soirée
Put the quantity of ingredients you have, to know how much other ingredients you need and how many cocktails you can make.