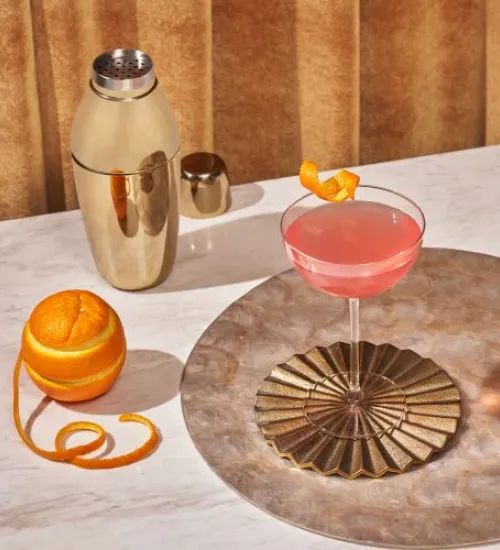 The Cosmopolitan
The rise of Cosmopolitan marked the return of premium and fresh ingredients to the cocktail glass. Trending cocktail recipes come and go, but this pink blushed beauty holds court as one of the most revered modern Cointreau classics.
How to mix Cosmopolitan ?
Step 1

Combine all ingredients in a cocktail shaker

Step 2

Add ice and shake until well-chilled

Step 3

Strain into a chilled coupe or cocktail glass

Step 4

Garnish with an orange twist


Organize your soirée
Put the quantity of ingredients you have, to know how much other ingredients you need and how many cocktails you can make.