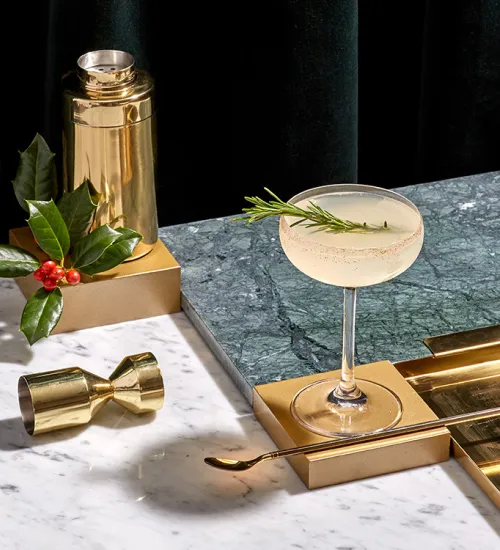 The Holiday Margarita
A rosemary sprig garnish, a cinnamon sugar rim: deck the halls, cocktail style. Try this easy holiday Margarita recipe that's fit for the season.
How to Make The Holiday Margarita
Step 1

Combine all ingredients in a shaker and add ice.

Step 2

Shake and strain into a cinnamon sugar-rimmed coupe glass.

Step 3

Garnish with rosemary sprig.


Organize your soirée
Put the quantity of ingredients you have, to know how much other ingredients you need and how many cocktails you can make.