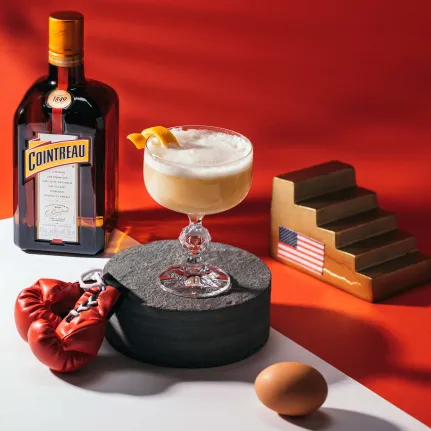 Inspired by the classic, award-winning film Rocky. 
INGREDIENTS FOR NIGHTCAP OF CHAMPIONS
0.75 oz Cointreau
1.5 oz bourbon whiskey
0.75 oz fresh lemon juice
0.5 oz egg white
HOW TO MAKE NIGHTCAP OF CHAMPIONS
Step 1

Add all ingredients to a shaker and shake without ice.

Step 2

Add ice, shake, and fine strain into a coupe glass.

Step 1

Garnish with an orange peel.