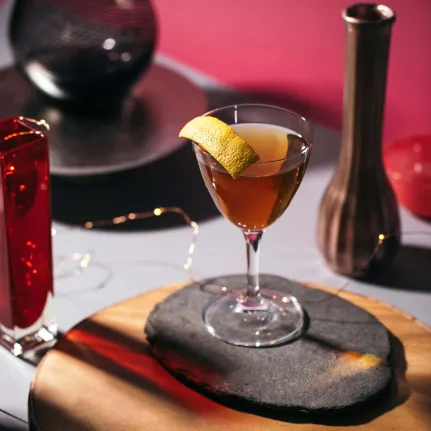 Inspired by the 2018 film A Quiet Place.
INGREDIENTS FOR A QUIET COCKTAIL
0.75 oz Cointreau
0.75 oz The Botanist gin
0.75 oz sweet vermouth
0.75 oz dry vermouth
HOW TO MAKE A QUIET COCKTAIL
Step 1

Stir ingredients in a mixing glass with ice.

Step 1

Strain into a chilled Nick and Nora glass. Garnish with a lemon twist.