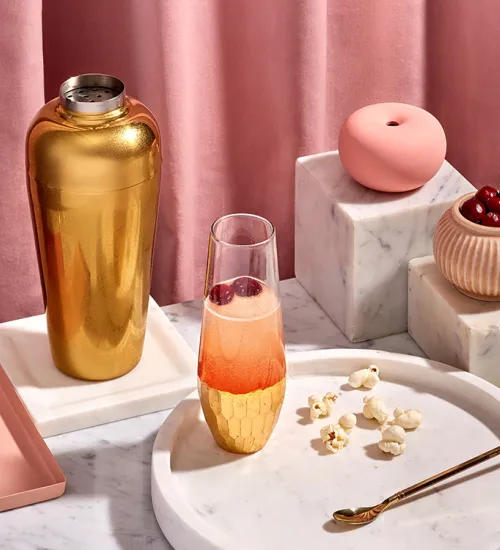 The Sparkling Cosmopolitan
The only way to make The Cosmopolitan cocktail more of a showstopper? Add bubbly. This bubbly Cosmopolitan recipe is the perfect cocktail for celebrations of any size. Toast to the season with this sparkling take on the blush-pink beauty.


Organize your soirée
Put the quantity of ingredients you have, to know how much other ingredients you need and how many cocktails you can make.