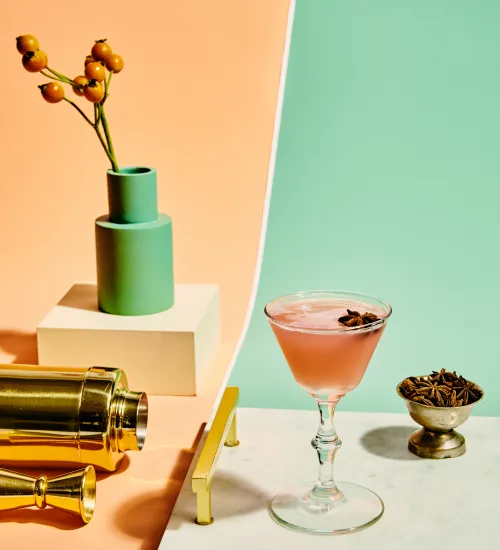 Spice and Everything Nice
Cozy up by the fire with this spiced, wintry take on a Cosmopolitan with a gin twist. The addition of aromatic bitters and gin seamlessly blends together with the orange notes in Cointreau. Warm up your gatherings this season with this comforting cocktail recipe.
How to Make the Spice and Everything Nice Cocktail?


Organize your soirée
Put the quantity of ingredients you have, to know how much other ingredients you need and how many cocktails you can make.