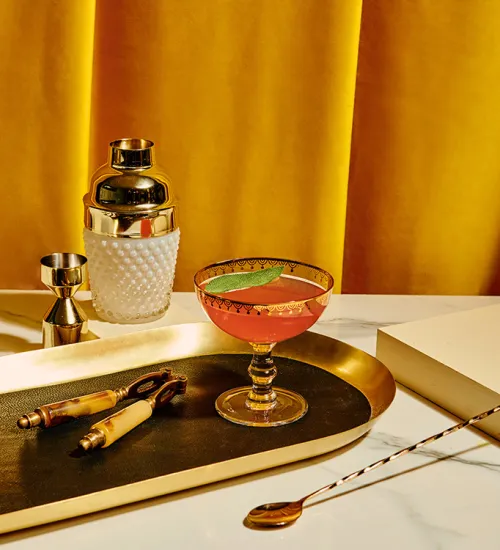 Thanks Given
When the turkey has been roasted and pies have been baked, it's time for a Thanks Given. Mix up this cranberry & sage cosmopolitan to complete your guests' holiday feast.
Step 1

Add all ingredients except sparkling wine to shaker.

Step 2

Add ice and shake.

Step 3

Fine strain into coupe glass. Finish with sparkling wine and orange wheel, if desired. Let one sage leaf infuse in your cocktail

Step 4

Optional: Rim glasses with sage sugar. To make, grind sugar together with a few sage leaves in a small food processor or spice


Organize your soirée
Put the quantity of ingredients you have, to know how much other ingredients you need and how many cocktails you can make.