How To Make Whiskey, Spice + Everything Nice
Step 1

Ginger Cranberry Juice: 1 cup of cranberry juice, 2 inches of ginger. Wash ginger and blend with cranberry juice. Fine strain.

Step 2

Add all ingredients except soda to a shaker tin. Add ice and shake.

Step 3

Strain over ice into glass.

Step 4

Finish with soda and garnish with lime wheels.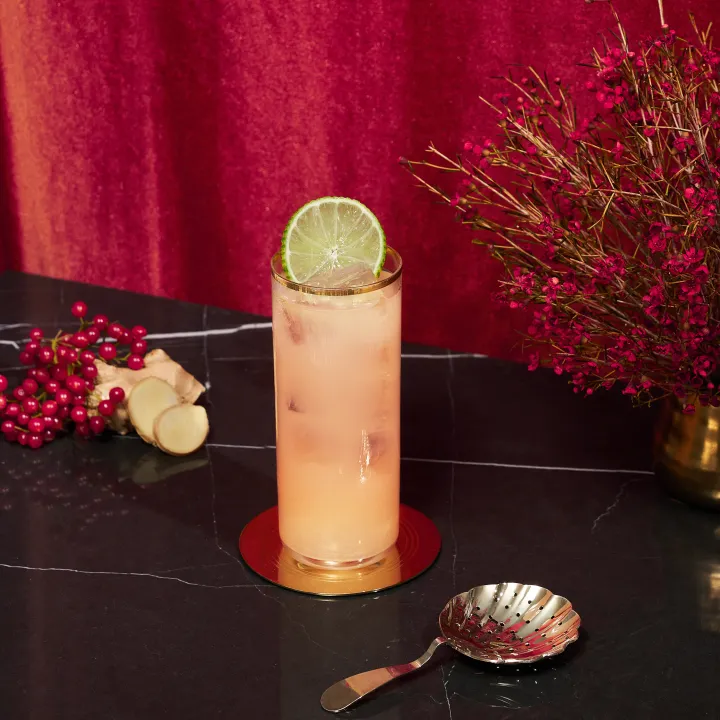 Organize your soirée
Put the quantity of ingredients you have, to know how much other ingredients you need and how many cocktails you can make.