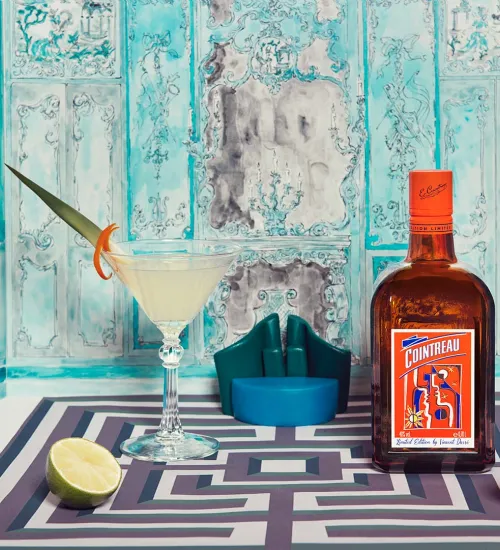 The Sofa
"Vincent Darré designs sofas and armchairs, often made of velvet, a precious, smooth material. I wanted to recreate this suppleness with a cocktail as original as the man, and as soft as his armchairs" Alfred Cointreau
It may be in his Parisian showroom on rue Royale, where he welcomes friends, clients and design enthusiasts. Or in the magnificent Serpent à Plume, a new cocktail venue in Paris, which he has set up on the historic Place des Vosges. The cocktail tasting is always done on a sofa. Considered a key design element, it is this sofa that inspired Alfred Cointreau.

Organise your soirée
Put the quantity of ingredients you have, to know how much other ingredients you need and how many cocktails you can make.