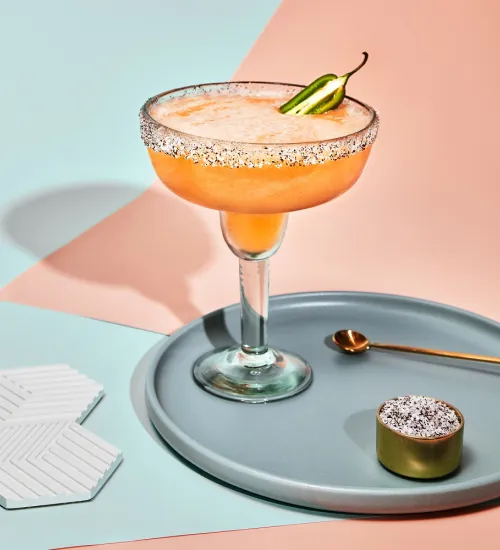 The Frozen Papaya Margarita
Take a tropical escape with The Frozen Papaya Margarita, featuring fresh papaya and a spicy kick.
How to Make The Frozen Papaya Margarita
Step 1

Combine ingredients in a blender and blend.

Step 2

Pour into sumac spice-rimmed traditional Margarita glass to serve.

Step 3

Garnish with jalapeño slices.

Step 4

To make sumac spice rim: Combine 1/2 cup sea salt with 3 tablespoons of sumac. Use electric spice grinder to blend ingredients.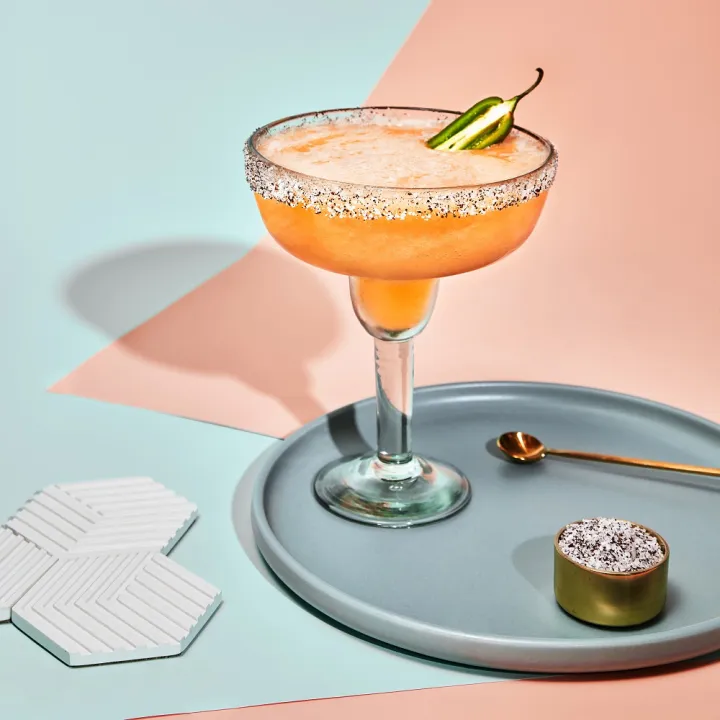 Organize your soirée
Put the quantity of ingredients you have, to know how much other ingredients you need and how many cocktails you can make.