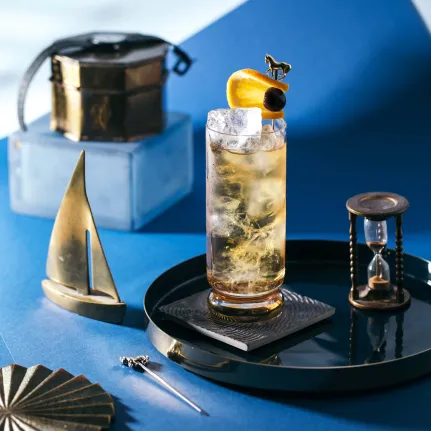 Inspired by the 2018 film The Old Man & The Gun.
INGREDIENTS FOR THE GREAT HEIST
0.75 oz Cointreau
0.5 oz bourbon whiskey
0.5 oz blanco tequila
2 dashes angostura bitters
2 oz Champagne
HOW TO MAKE THE GREAT HEIST
Step 1

Stir all ingredients - except Champagne - in a mixing glass with ice.

Step 2

Strain over ice into a Collins glass.

Step 1

Top with Champagne and garnish with an orange slice and cherry on a pick.