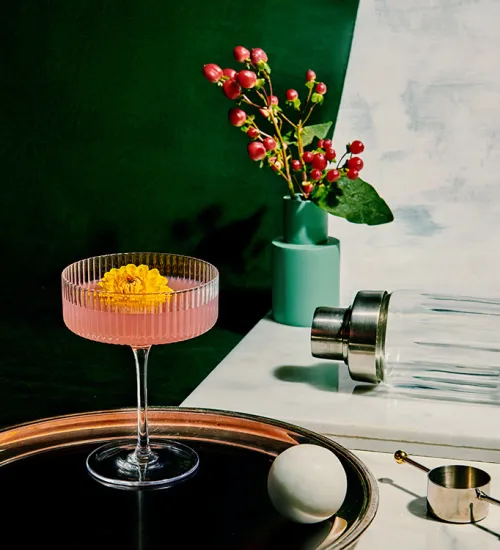 Winter Florals
This elegant cocktail has the sophisticated air of a garden party, despite the seasonal chill. The recipe swaps vodka for gin and adds more Cointreau for an herbaceous, extra aromatic take on The Cosmopolitan. Brighten your winter wonderland by crafting this floral-forward cocktail recipe.


Organize your soirée
Put the quantity of ingredients you have, to know how much other ingredients you need and how many cocktails you can make.