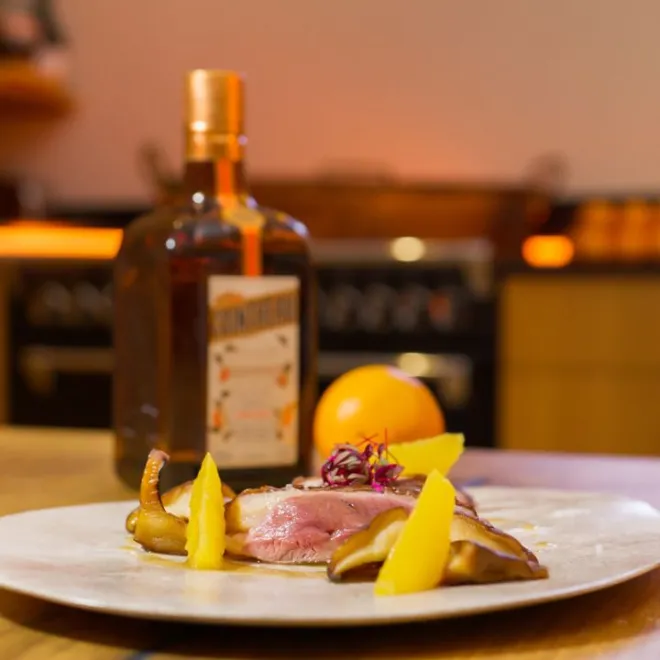 Ingredients:
1 duck breast
10cl Cointreau l'Unique
1 juice of an orange
25g butter

Salt and pepper

100g mushrooms
Method:
Step 1

Trim the breast and streak the skin. Add salt and pepper.

Step 2

Cook the breast starting with the skin, then turn it over halfway through cooking.

Step 3

Add the mushrooms cut into four.

Step 4

Deglaze with the Cointreau l'Unique and flame it.

Step 5

Reduce slightly and add the orange juice then reduce by half.

Step 6

Take out the duck breast and get rid of the melted fat.

Step 7

Slice the duck breast thinly.

Step 8

Make a nice, shiny, syrupy sauce with the butter.

Step 9

Remove the orange supremes for decoration.

Step 10

Plating: Place the slices of duck breast on a plate.

Step 11

Arrange a few supremes and mushrooms.

Step 12

Cover with Cointreau® sauce.